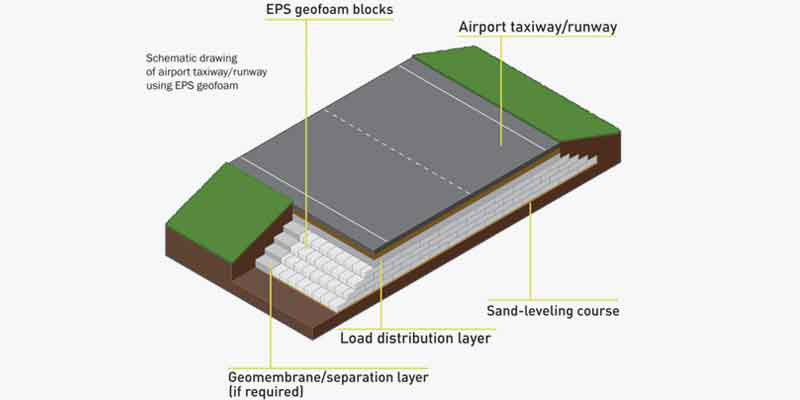 Similar to road construction, engineers often rely on EPS Geofoam to replace unsuitable soils underneath airport runways and taxiways. It comes pre-cut into blocks that aren't heavy and don't require any special equipment. Because the material is lightweight but strong, engineers don't have to worry about overloading the underlying subgrade materials or adding additional load, as other heavier traditional fillers would.
Airports need to be built on fill material that can withstand a high compression level, and EPS geofoam for airport runways is the perfect material for just that. Many of the airports throughout the world have incorporated Geofoam into their structural designs due to the cost savings when comparing to traditional fill methods, as well as the speed of installation when compared to the alternative.
EPS geofoam was used under the new pavements to control settlement on the highly compressible and saturated soils and to prevent differential settlements at the intersection of new and existing pavements.